HOW TO BREAK SCREEN ADDICTION
Posted by Administrator | Mayo 05, 2018 | Blog
Beads of sweat appeared on dad's forehead and he began wringing his hands nervously, while tears welled in mom's eyes. Dr. Julia Harper, Ph.D., MS, OTRL had evaluated the brain development of their 5-year-old son and was giving them the results of that evaluation. What brought that fear and reaction into the room was not what Dr. Harper had to say about the status of their child's brain, but it was her uttering the words "no screen time."
There was a palpable fear in the room. Both parents were visibly unnerved. Dad broke the silence with, " I know, I'll break the DVD in the car, that way when he asks us to put on a movie, I'll tell him it's not working."  Mom proudly shared, "that will cut down screen time, right?" They looked at Dr. Harper with a glimmer of hope in their eyes.
Dr. Harper shared, "yes, that will cut down screen time, but there's an easier way - you can just tell him no." They both looked at Dr. Harper in shock.
What made those parents panic and fear in her office when she said no screen time was the idea of how their child would behave once the screen was taken away. What made Dad contrive to destroy his car, was simply him avoiding dealing with the absolute meltdown that would occur if he said no. 
 According to Dr. Harper, the real problem is the parent's addiction to their children's happiness and discomfort.
"Parents gave them these "devices" to make themselves happy and comfortable. If they take it away, then they will be unhappy and uncomfortable and once that's happening to them, there is no way they will follow through! In fact, there's a part of your brain, your brainstem, that will react to keep you happy, therefore no matter what list of things any expert offers, if they don't break their addiction to them feeling happy and comfortable, it will not work," shares Dr. Harper.
The solution is a method Dr. Julia Harper has developed and used successfully with thousands of parents at her center, Therapeeds, in Davie, FL http://www.therapeeds.com. The What About You (WAY) method will help to rewire parent's brains and minds in order to change their parenting behavior first, thus changing their children's behavior. Dr. Harper has taught thousands of parents to successfully break their addiction to their child's happiness because just like most addictions, it's not an easy one to break. The WAY method inadvertently ends up making both the children and their parents happier and much more successful in life!  
Dr. Harper assures parents that their child will not cry forever, and he will not be traumatized. He will stop. Parents should take an active role in breaking the addiction, by sitting with their child if they choose, as this lets them know that the parent cares. However, she cautions parents not to try to talk their child out of being upset or to try to get them to stop crying. When a child is frustrated, sad, angry and possibly going through a withdrawal, they have every right to their feelings. When a parent tries to intervene and take away their feelings about it, it is not respectful. 
Over twenty-five years of research on parenting shows how important it is not to talk and bargain with your child, as this is a negative parenting style and has negative implications for the child. The child is letting go of the screen and the parent's most important job is to love their child no matter what, while communicating that the parent is ok, even when he is not. This is how a parent can effectively break their own addiction and lovingly showing the child how it is done.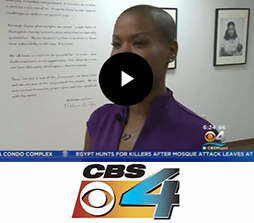 About Julia Harper
Julia Harper, PhD, MS, OTR/L (www.juliaharperinc.com) is a wife, mother, occupational therapist, business owner, psychologist, life coach mentor, speaker and writer. She brings all of these roles together to serve her mission of helping people-all people to live their lives beyond limitations.
For over 20 years, Julia has worked as a pediatric occupational therapist focusing on creating brain-based therapeutic programs that tap into neural-plasticity, the brain's ability to adapt and change. Her world-renowned therapy center offers a WAY to HOPE which merges her two models: HOPE (Harper's Optimal Protocols for Enrichment), which focuses on re-wiring the brain of those with physiological, learning and limitations in attention and WAY (What About You), which retrains the brain to move beyond emotional and thought limitations. 
Creating change is at the center of her work, as she knows that to best serve the world, she needs to be an agent of change. She hopes that these changes have the ripple effect of changing the world. She is a firm believer that all change begins with her. Daily she lives this change to be the change.
Dr. Julia Harper, PhD, MS, OTRL
TheraPeeds Family Center
5700 Griffin Road,
Davie Florida 33314
(954) 583-4484
www.juliaharperinc.com
Esta dirección de correo electrónico está siendo protegida contra los robots de spam. Necesita tener JavaScript habilitado para poder verlo.
Esta dirección de correo electrónico está siendo protegida contra los robots de spam. Necesita tener JavaScript habilitado para poder verlo.